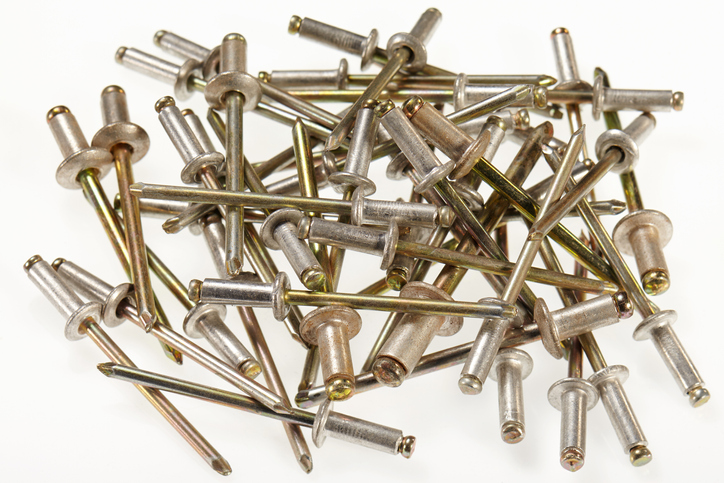 Rivets
Rivets provide simple and aesthetically pleasing fastening in many varieties. They are all used in order to allow dissimilar materials to be joined together and not be easily separated.

External Retaining Rings
External retaining rings are connecting pieces that fit onto groves on the outside of shafts and attach parts of an assembly to the shaft.
Retaining Rings
Rivets
All Thread & Studs
Double End studs
Muffler Clamps
Pipe Saddles
Handles
Catches
Hinges
Strut Accessories
Wire Rope
Chain
Eye Bolts
Clevises
Turn Buckles
Shackles
Sag Rods
B7 Studs
Foundation Cages
Simpson Strong Tie Products
Ratchet Straps